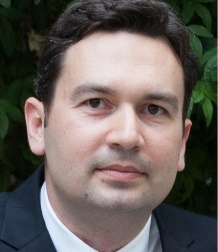 Dimitris Bimpas
is a graduate of the Department of Economics, University of Macedonia and holds two postgraduate Master degrees in Economic and Social Policy (MSc, University of York, UK) and Economic Science (MPhil, National and Kapodistrian University of Athens).
With regard to his professional experience, D. Bimpas has been for 7 years research associate of the GSEVEE Small Enterprises' Institute (2012-2018), he was responsible for documenting GSEVEE's positions, drafting economic policy recommendations, and was the project coordinator for preparing and analyzing biannual economic climate surveys for small businesses, annual household income survey; on parallel, he has participated in monitoring committees and working groups composed of representatives of international organizations and national bodies on issues related to the economic policy. During 2018, he has been appointed as an external expert of the International Labor Office, exploring primarily the issue of undeclared work in enterprises and barriers to transition to the formal sector of the economy. During the period 2016-2018, he was a member of the Board of Directors of the EOPYY (National Organization for the Provision of Health Services) and member of the Entrepreneurship Fund Investment Committee, as a representative appointed by the Employers' Group.
Dimitris Bimpas has worked as a special advisor to the Ministry of Economy and Development and to the General Secretariat of the Government (in the field of investment policy, SMEs and the assessment of social and economic policy). He has involved in various research projects of the Department of Economics, University of Athens, with the main focus on the identification of the needs of small and medium-sized enterprises. He has been appointed as teaching assistant in the course "International Economics", in the postgraduate program "Accounting and Auditing" of the Department of Economic Science, UoA. He has also taught at the TEI of Athens, at the National Center for Public Administration, at the Institute for Lifetime Adult Education and other non-formal education schemes specialized on topics of public economics, economic policy and SMEs.
He has participated in working groups of the Economic and Social Committee of Greece, which drafts opinions on the bills submitted for voting in the Greek Parliament (indicative issues: minimum guaranteed income, business licensing scheme, investment law).
Athanasios Christopoulos
Athanasios Christopoulos (Ph.D., Computer Science) is a Research Fellow in the Faculty of Science at the University of Turku, Finland. Dr. Christopoulos currently works for the Center for Learning Analytics, where he investigates matters related to digital inclusion, educational technology advancement, immersive technologies and learning analytics.
Michele Di Bisceglie
IT expert from more than 20 years. I gained good experience in administration and security of complex systems for the guaranteed delivery of web, email, database, virtual networks services. I have a natural tendency towards optimization in software, systems and streamlining and simplification of procedures. I learned how to give good comprehensibility to the project documentation. I enthusiastically face new projects, trying to make teamwork efficient and giving the right priorities in the respect for the proposed objectives.
I have been involved as IT expert in universities, health care institutions, research institutes, and different European projects.
László Tóth
He received his M.Sc. degree from the Corvinus University (Budapest) in Quantitative Economics in 1992, his MBA from MIB School of Management (Trieste) in 1993 and his Master in Finance, Milan in 1996.
He has almost 30 years of managerial experience at various financial institutions in SME financing, credit guarantees, accounting and information technologies.