Sotiris Bersimis
Sotiris Bersimis is a statistician with a strong expertise in industrial and health statistics, a strong academic record as well as an awarded leader with demonstrated ability to manage organizational and cultural change and create productive teams. Expert in business re-engineering and strong strategic planning using real world evidence, digital transformation, innovation development, negotiation, problem-solving and decision-making abilities.
Sotiris Bersimis is currently an Associate Professor at the Department of Statistics and Insurance Science, University of Piraeus, an elected member of the board of Directors of the Greek Statistical Institute and an elected member of the International Statistical Institute. Moreover, he participates actively in many international scientific associations and he is a member of the "Innovation and technology" Committee of National Bank of Greece. He holds a PhD and an MSc in Statistics and a BSc in Statistics and Insurance Science. He has co-authored more than 70 articles in international scientific journals, 5 books (related to Health Statistics and Informatics) while more than 120 of his papers have been presented in conferences worldwide.
From December 2015 to January 2019, he served as President of the Hellenic Organization for Health Care Services Provision, which is a governmental agency responsible for ensuring health care services to approximately 10.000.000 Greek citizens. In parallel, he served as a member in many governmental committees (Highest National Committee for Health in Greece, e-Health Committee, Committee for the Development of Greek Pharmaceutical Industry, etc) while from April 2018 to January 2019, he served as the president of the European Healthcare Fraud and Corruption Network (the only European entity aiming to prevent fraud).
For his work, he has received the Best Manager Award for 2018 from European Network for Business and Industrial Statistics (ENBIS), which have been initiated to recognize managers who gave a significant contribution to the success of their companies by advancing the use of business and industrial statistics.
Anastasios Gourgourinis
Dr. Anastasios Gourgourinis is a Lecturer at the National and Kapodistrian University of Athens School of Law, and a Research Fellow at the Academy of Athens. He is the author of books, articles and chapters on international trade and investment, international arbitration and adjudication, international economic law, public international law and EU law, and is regularly invited to speak at major international and domestic conferences.
Anastasios is a practicing lawyer with the Athens Bar Association in Greece. He acts for and provides legal advice and expert opinions to corporate and private clients in cases pertaining to business transactions and investments in Greece and abroad. He specializes in international trade and investment, as well as related arbitration and adjudication proceedings. Moreover, Anastasios displays extensive government sector experience, having served in the past as Special Legal Advisor at Greece's Ministry for Development and Competitiveness, and the Ministry of State, advising on issues pertaining to investment, trade and state aid, as well as Rapporteur of the Scientific Council of the Ministry of Foreign Affairs.
Anastasios has been a member of various organizations and societies, such as the American Society of International Law (ASIL), the European Society of International Law (ESIL) and the Hellenic Society of International Law & International Relations (HESILIR), and currently is Treasurer of the Hellenic Branch of the International Law Association (ILA).
Anastasios holds an LL.M. awarded with distinction and a Ph.D. from University College London, in addition to LL.B. and LL.M. degrees from the National and Kapodistrian University of Athens School of Law.
Karen Jackson
Dr Karen Jackson is Senior Lecturer (Associate Professor) in Economics and Assistant Head of School (Organisations, Economy and Society) at the University of Westminster. Her research interests are in the areas of international trade, finance and development. In addition to holding a number of academic positions at various UK institutions, Dr Jackson has previously worked as China and East Asia Development Director (University of Bradford) while living in China, establishing a foreign enterprise and leading partnership developments across East Asia. Furthermore, she has public policy experience working for the Commonwealth Secretariat and the Department for International Development alongside an extensive teaching record as well as working on a range of funded projects.
Georgios Magkonis
is Senior Lecturer (Associate Professor) in Economics at the University of Portsmouth. His main research interest lies in monetary policy and applied macroeconometrics, where he examines the linkages between shocks in financial markets and monetary policy. Additionally, his work explores economic and institutional characteristics of central banks. Another strand of his research relies on applying meta-analysis in various economic and financial contexts. Finally, he is also interested in quantitative economic history and cluster-network analysis. He has published widely in highly recognised international journals including Oxford Economic Papers, Economics Letters, Macroeconomic Dynamics, and Journal of Macroeconomics. He has taught micro and macro-economics, international finance, statistics and applied econometrics as well as distance learning courses. Before joining the University of Portsmouth, he was Lecturer (Assistant Professor) in the School of Management at the University of Bradford.
Pierluigi Montalbano
is Associate Professor of International Economic Policy at Sapienza University of Rome (IT) and Associate Faculty at Department of Economics, University of Sussex (UK). Chair Holder of the Jean Monnet Chair on "Rethinking EU Trade Policy for Development". He is CRUI Representative in the National Development Cooperation Council – Group 1 "Agenda 2030 for sustainable development, policy consistency, impact and evaluation" and Sapienza Representative for MoU Sapienza/FAO; Member of the Consultative Committee for Impact Evaluation of the Italian Ministry of Foreign Affairs; Director of MSc on "Migration and Development", Sapienza University of Rome (IT); Member of the Governing Body of the Sapienza School in Politica Sciences; Sociology and Communication; Member of Governing Body of the Doctoral School in Economics, Sapienza-University of Rome; Member of the Scientific Board of the Journal "Economia della Cultura" (ISSN 1122-7885). Member of the Italian Center for International Development (ICID), University of Tor Vergata (IT) and Member of the Centro Ricerche Economiche e Sociali Rossi-Doria, University of Roma Tre (IT).
He is author and co-author of several, national and international articles and scientific publications and invited speakers at several national and international conferences and seminars. He has consultant experience, both as project leader and senior expert, with several national and international institutions, including the Italian Government; the Italian Ministry of Foreign Affairs and International Cooperation; the Italian Ministry of Economic Development; the Italian Ministry of Cultural Heritage and Tourism (MiBACT); the European Commission; the European Economic and Social Committee (EESC); The World Bank; The Inter-American Development Bank (IADB); The International Fund for Agricultural Development (IFAD); FAO; the Global Development Network; the OECD-DAC, etc
His research interests lie at the crossover between International Economics and Development. The most recent research activities include: i) the empirical and theoretical analysis of the main determinants of macroeconomic and microeconomic instability with particular attention to developing economies; ii) the empirical analysis of the effects of global value chains and multilateral and regional trade integration, with particular attention to emerging economies; iii) the theoretical and applied nexus between culture/creativity and local development; iv) impact evaluation for development programs.
Costas Passas
is a fellow in the Centre of Planning and Economic Research (KEPE). He previously worked as a research associate in the Labour Institute of the General Confederation of Greek Workers (INE-GSEE). He studied maritime economics in the University of Piraeus and he finished his graduate degrees in the University of Athens on the subject of economics. His research interests are on the field of Political Economy, of Labour Economics, and of Social Policy. He specialises on issues of productivity measurement and estimation. His postdoctoral research, titled "Productivity, profitability and accumulation of capital in the post war Greek economy, 1958-2016: an analysis from the classical Marxian perspective" has been funded and awarded by the Greek State Scholarships Foundation. His research articles have been published in academic journals such as the Review of Political Economy and Capital & Class, while he has participated in edited volumes published by Routledge. He teaches economic theory on the Department of Economics of the National and Kapodistrian University of Athens, in the Department of Social Policy of Panteion Univeristy and the Hellenic Open University. He is a member of the Governing Council of the Greek Association of Political Economy
Angelos Sotiropoulos
He is a Physicist holding a Ph.D. in chemical engineering and a master's certificate in environmental physics. He has organized 5 international conferences for sustainable development, waste management, and the tourism sector while he has more than 50 publications in peer-reviewed international journals and international conferences. He has participated in 9 EU-funded projects (Mainly LIFE and HORIZON2020) in the last twelve years. His research interests focus on: waste management, biofuels, bioeconomy, and climate change adaptation and mitigation. He coordinates the LIFE – Themis Project on behalf of the HSPN, and he also manages the Horizon2020 Waystup! Project and the strategic for Greece's climate change adaptation LIFE-IP AdaptInGR Project.
Loukas Spanos
Loukas Spanos is an economist (BA, MSc, University of Athens) & accredited mediator. He is Director of the Financial Mediation Center at the Hellenic Financial Ombudsman, leading initiatives to promote out-of-the court settlements of loan disputes between SMEs/consumers and banks/loan service companies. He is also working, as an expert, with Match2Invest, a boutique consulting firm that provides advice and guidance on sustainability strategies to  private and public companies, municipalities and organizations. From August 2019 he is Mentor in the Visa Innovation Program (Greece). Previously he was Senior Advisor to the Board Chair of the National Bank of Greece, responsible for CSR & sustainability, where he developed the first innovative bank-based CSR crowdfunding platform in Greece (https://www.act4greece.gr/). He has over 8 years of experience in senior governmental & public affairs roles with substantial policy-making experience, including serving as Head of the Office of the Minister of Labor (2010/11) and Head of the Office of the Minister of Development (2009/10), where he led negotiations with the technical mission of the troika (EC-ECB-IMF) and was responsible for various structural reforms and legislatures. Among others, he assisted negotiations between the Ministry & EIB to set up of the JESSICA Fund (sustainable urban development) and the conclusion of a €2B loan by EIB for  investments in Greece co-financed with EU funds.
He was member of the Expert Committee of the Athens Exchange for the implementation of the European Central Securities Depositories Regulation (2016/2017) & of a Working Expert Group of the Hellenic Corporate Governance Council of the Hellenic Exchange, to develop a corporate governance assessment system for Greek listed companies (2013/2017). Evaluator of Sustainability Reports of listed companies under the QualityNet Foundation (2010 – present).
He has research experience in the fields of corporate governance, CSR & crowdfunding. Recent work includes his contribution (CSR & crowdfunding) to the 'Corporate Responsibility and Digital Communities' published by Palgrave Macmillan in 2018.
He teaches a laboratory class (Introduction to Computer Science & Information Processing) at the Department of Economics, University of Athens and a postgraduate course (Business Ethics & Corporate Governance) at the Athens University of Economics and Business. He is member of the European Corporate Governance Institute and fellow of the Sasakawa Young Leaders Fellowship Fund (Sylff) of the Tokyo Foundation. Greek (mother tongue), English (proficient user), Italian (B1/B2), Japanese (basic level)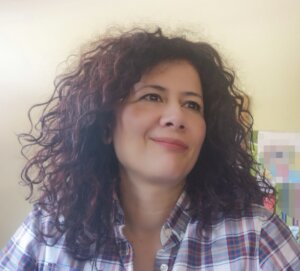 Ioanna Makri
Ioanna Makri is a graduate of the Department of Social Policy, Panteion University of Social and Political Sciences and holds postgraduate Master degree in Adult Education (Hellenic Open University – H.O.U). She also holds Certification of the teaching qualification of Trainers for Adults of non-formal education from the National Organisation for the Certification of Qualifications and Vocational Guidance (EOPPEP) and has been working for more than fifteen years as Scientific personnel of the GSEVEE Small Enterprises' Institute.  Since 2005 onwards, she works as Training Coordinator in KEK GSEVEE Branch of Western Greece and she is responsible for the coordination, planning, organization and implementation of the scientific work and educational activities of KEK GSEVEE Branch of Greece while she has also participated in working groups responsible for the submission and implementation of European projects.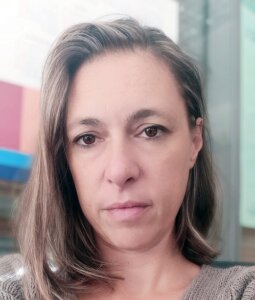 Elisavet Petridi
Elisavet Petridi has been working in KEK/IME GSEVEE for the past 25 years. She has worked in the organization and management of various projects targeting unemployed or employers and employees in Greek small and medium-sized enterprises. She is also responsible for:
the organization's information systems (Argus ERP, HR-ESS, Docutracks etc),
the design and production of educational and informative videos,
the organization's website management,
the graphic designing of the organization's publications and
the organization's digital e-learning platform.
The creation of digital educational material.
She has a degree in field of European Civilization from the Hellenic Open University and she is attending the postgraduate study program in "Graphic Arts and Multimedia". She has also attended various ICT seminars (HTML Language, Graphics, Tableau, SPSS and Touch typing).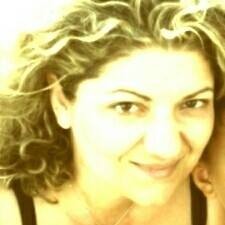 Georgia Michalopoulou 
My basic studies are in the field of educational and social policy with specialization in continuing education (University of Macedonia, 1997-2001, Adult Educationalist). They continued with the attendance of four annual courses in the postgraduate program "Adult Education" of the Hellenic Open University between 2004 – 2005 and followed with a master's degree in education ("Education and Technologies in Distance Teaching and Learning Systems – Education Sciences", Hellenic Open University, 2020 – 2022). I have been working since 2002 in the private sector, in the field of vocational education and training, having significant experience in the integrated management and implementation of interventions for human resources development in the framework of Community Support Frameworks (B' CSF, C' CSF), NSRF projects and European co-financing. Since 2005 I have been working as a training coordinator in a Lifelong Learning Centre and since 2008 as an NSRF project manager in an Institute – final beneficiary of NSRF projects, also participating in the planning, design and submission stages of the Institute's projects related to the field of interest "Vocational training, apprenticeship & lifelong learning".